UoC College of Music
Did you know that music-making is part of what makes humans human? Every culture makes music. On Curacao, this is no different.
Music plays an important role in the Curaçaoan culture. It's diversity and profoundness, with many local forms, such as Tumba, Danza, Antillean Waltz, Seu, Tambú, Muzik di Zumbi, but also with many regional influences, just to mention a few like son, zouk, bolero, bossa nova, is what makes our music unique, enjoyable, and serves as a tool to unite us with the rest of the world.
Generations after generations grew up with music and took part in its developments.

Some noticeable examples of musicians and singers from our island that made our music known in many parts of the world are Izaline Calister, Tania Kross, Shirma Rouse, Randal Corsen, Eric Calmes, Cedric Dandare, Pernell Saturnino and many more. They studied Music in the Netherlands or the US.
Previously, studying Music on a conservatory level on Curacao was impossible. Resident who wanted to obtain their degree in music, should have leave their home to pursue their studying career.
Since 2016, ambitious musician who does not have the possibility or desire to study abroad, but is seriously interested in studying music at a conservatorium level, has the possibility to pursue their musical studying career at the UoC College of Music. The UoC College of Music prepares its students to become highly skilled musicians or music teachers with the ability to contribute to Curaçaoan cultural developments at national and international level. "We embrace local music talents and encourage them to develop their skills and shape their abilities to excel in cross international music borders" – states the Program Coordinator of College of Music.
The UoC College of Music started in September 2016 with its Preparatory Program Music. At the moment preparations are underway for the start of two bachelor programs in the new academic year. The programs are: Bachelor in Music and Bachelor in Music Education. Auditions for both the preparatory course and the bachelor programs will take place in the week of June 12th 2017. You can already register for the auditions by using this link: ww.uoc.cw/collegeofmusic. Please note that the deadline for registration is June 7th 2017. As soon as we receive you registration, we will contact you with further information regarding your audition.

College of Music Programs
The Preparatory Program Music at the UoC is intended for prospective students that do not have the required level to enter the Bachelor of Music or Bachelor of Music Education studies yet. The program is also intended for young musicians that have not finished secondary school yet, and want to prepare for a professional music education already. The UoC offers all those students the means of preparing themselves for the auditions to enter the College of Music. During the program you will have lessons on your main instrument; you will also have music theory and ensemble playing lessons. You will study with professional music teachers that are all part of the teachers staff of the UoC College of Music. The duration of the Preparatory Music Program is one year. You will get approximately 4.5 to 5.5 hours of lessons per week. These lessons will take place during the evening hours at the University of Curacao.

Bachelor Programs
The bachelor programs at the College of Music are lectured on a high professional level alike all other programs at the University of Curacao. The duration of each program is four year. After rounding off your studym you will obtain the degree:
Bachelor in Music (BMus) or Bachelor in Music Education (BMu Ed).
The Bachelor in Music program prepares you to be an all-round professional musician.The program focuses on jazz and contemporary popular and Caribbean music, jazz related styles like fusion, Afro Cuban, Latin jazz etc. With a staff consisting of some of the finest local musicians, the program also focuses on Antillean music. You will be stimulated to search for your musical identity, to be creative, to develop your originality as well as your musical craftsmanship, proficiency on your principal instrument, band leading, music theory and harmony, music history, composing and arranging. You will obtain the knowledge of cultural expressions related to music both local and regional mainly expressed in musical genres. The bachelor in music program also educates you to be a teacher on your principal instrument.
The Bachelor of Music Education prepares you for a career in music education. You will become a skilled music teacher (grade-one teaching qualification) that is certify to teach individuals of different age groups and different needs in the (for example):
- Educaction system: from elementery- till secondary education,
Society, such as Church choirs, neighborhood centers, and more.
The program focuses on didactics such as classroom management and methods for music teaching, proficiency on your main instrument, knowledge of percussion instruments, band leading, choir direction, music theory and harmony. You will also learn how to apply recording techniques and ICT programs for music notation. You will also obtain the knowledge of cultural expressions related to music, both local and regional, mainly expressed in musical genres.
After completing the bachelor in music program you will be able to pursue studies on a graduate level, such as performance, composition/arranging and music education.

Teachers
The teaching staff of College of Music consists of some of the finest local musicians around. All UoC College of Music teachers have a degree in Music or/and Music Education.
Eric Calmes (Bass & Ensembles)
Cedric Dandare (Guitar & Ensembles
Randal Corsen (Piano, Coordinator BM)
Pernell Saturnino (Drums & Percussion)
Pepe Reyes (Drums & Percussion)
Hein van Maarschalkerwaard (Saxophone)
Steve Mariat (Vocal)
Jochem Smid (Vocal, Coordinator BME)
Mario Sosa (Music Theory)
Harry Moen (Music History)

Workshops and Masterclasses, Guest Teachers
During each academic year, there will be different project weeks, masterclasses and workshops. Already in its first year of existence, the students of the preparatory course had the opportunity to follow masterclasses by:
Izaline Calister
Pierre Dunker quartet
Warp Trio
Samples and Loops workshop by Hans Kerkhoff

AUDITIONS
The auditions for academic year 2017-2018 will take place in the week of June 12, 2017. The audition fee will be Naf 25,-. You can apply for the audition by filling the registration form at www.uoc.cw/collegeofmusic.
Both The preparatory program and the Bachelor programs will start in 1st week of September.

Audition Requirements
You can start with the preparatory program even if you have not finished your secondary school program.
The entry requirements for the preparatory and bachelor programs are SBO4, Havo or Vwo.
If you are older than 21 years but didn't finish secondary school at one of these levels, you can apply for a colloquium doctum, where you are tested for general knowledge and learning skills, like Dutch, English, and academic skills.
The audition consists of a theory test and a practical test. There are specified requirements for both tests. For more info please email: This email address is being protected from spambots. You need JavaScript enabled to view it.
Audition Procedure - UoC College of Music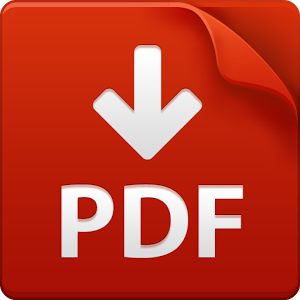 Audition Requirements - Preparatory Music Program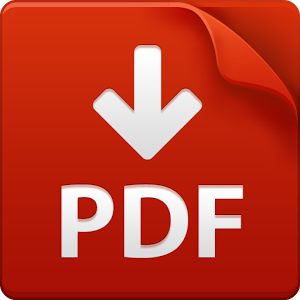 Audition Requirements - Bachelor in Music
| | |
| --- | --- |
| Music theoretical knowledge and ear (theory test)Voice | |
| Piano | |
| Guitar | |
| Drums and Percussion | |
| Bass | |
| Saxophone | |
| Trumpet | |
| Trombone | |
| Voice | |
Toelatingseisen - Bachelor of Music in Education (Docent Muziek)
Om toegelaten te worden tot de Bacheloropleiding Docent Muziek moet een aantal tests met goed gevolg worden afgelegd. Hieronder vind je meer informatie over de toelatingsprocedure.
- Studiegeschiktheid:
muziektheoretische en muziekpraktische vaardigheden
- Beroepsgeschiktheid:
motivatie, affiniteit met onderwijs en eventuele voorgeschiedenis / ervaring
Het toelatingsexamen, dat plaatsvindt op de college, bestaat uit drie onderdelen:
1. EEN MUZIEKTHEORETISCH DEEL:
Tijdens dit onderdeel worden je muzikale gehoor en muziektheoretische kennis en vaardigheden getest.
2. EEN MUZIEKPRAKTISCH DEEL:
In het muziekpraktische deel worden je vaardigheden onderzocht op de volgende gebieden:
Voor een toekomstig docent zijn zangkwaliteiten en de mogelijkheden om deze te ontwikkelen belangrijk. Daarom bereid je, als zang niet je primair instrument is, drie stukken naar keuze voor die je, al dan niet met begeleiding, kunt zingen. (bijvoorbeeld popsong, musicalsong, lied uit het klassieke repertoire, jazz standard, koorstuk, Curaçaos/Caribisch stuk, Latin, etc).
De commissie gaat ervan uit dat je één instrument als primair instrument kiest. Dit is in het algemeen het instrument waarop je al geruime tijd les hebt gehad en waarop je muzikaliteit het best tot zijn recht komt.
De muziekstukken die je kiest voor je toelatingsexamen moeten een goed beeld geven van wat jij kunt op je instrument(en). Kies dus stukken uit in stijlen die bij je passen, waarin jij je muzikaliteit kwijt kunt. Als je zelf ook muziek componeert en/of arrangeert, laat daar dan ook iets van horen.
Als je meerdere instrumenten bespeelt, zal de commissie je vragen om deze tijdens het praktische deel ook te laten horen. Op deze manier wil de commissie je niveau op deze instrumenten bepalen. De vaardigheden op het primair instrument wegen echter het zwaarst mee in de beoordeling. Hieronder staan de toelatingseisen per instrument.


| | |
| --- | --- |
| Basgitaar | |
| Gitaar | |
| Zang | |
| Drums & Percussie | |
3. GESPREK
Tijdens de auditie zal in een gesprek worden besproken wat je motivatie is om de opleiding Docent Muziek te gaan doen en zal je reeds eventuele ervaring in het onderwijs worden besproken.